Radiesse Penile Filler Injections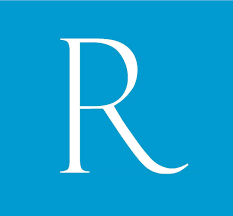 Over the past 5 years, various penile fillers for penile girth enhancement and penile augmentation have come in to the market, with Radiesse being one of the options. Doctors have now realized this is a growing industry and many are jumping in to this particular body enhancement process as more men are looking for this procedure. Popular penile fillers include hyaluronic acid (HA), Ellanse (PCL), PMMA, Radiesse (CAHA), and Renuva. No pun intended, but with the growing options in the penile girth enhancement industry, there are still a lot of questions that men have about injectables, fillers, pumps and topics they find on the web around this procedure. This is why PhalloBoards exists, it is the only resource on the internet where men have the ability to do their own research, ask questions, and learn from other males who have done the male girth enhancment procedure. We have over a decade of discussion and a community of 10,000 members that are here to provide information!
To help you out, here is a direct link to a large amount of Radiesse Informational discussion between our members.
Penile Augmentation Questions: Radiesse

When it comes to discussing Radiesse and other penile augmenation fillers, a few of the common quetions include "Whats the max girth you can achieve with HA?" And "Risks of PMMA. PMMA or Ellanse?" These are just 2 examples of the wide range of questions that our members discuss.
If you are new to the industry and exploring what options are available, if penile augmentation is right for you, we have provided this information resource to allow you to become educated all in a private manner. We do not sell any information to 3rd parties and stick to our integrity with users who interact with the forum. This is an extremely private matter for males and we intend to keep it that way.
As you explore the site, there are quite a few medical terms and phrases that you may not be familiar with, and that's ok! We have created a "NEWBIE GUIDE" that provides the basics of the penile enhancement procedure, key terms in the industry, and general knowledge for navigating the site.
A Penile Enhancement Resource Like No Other

If you are ready to jump right in to the community, please check out our "General Forum" where you can begin learning from other members who have gone through the process. If you have a specific question you can do a search on the site as well to target in to what you are looking for. If you don't see an answer, please join the community and ask! There are no questions that are looked down upon, our community will join in and help you get the answers you need.
Unlike any other site, we also have a gallery of "Before and After" images that are user submitted. These users have graciously provided before and afters to help other men in their exploratory journey. These pictures are not like the gallery images you will see on a doctors site that just provides the patients they've helped who have had the best results.
Lastly, if you would like to ask a question to a doctor directly, you can do so in our "Doctors Forum". These physicians have been qualified and trusted by the PhalloBoards community. But enough information, time to explore!